LIFEKRAFT INSTITUTE, LLC
LifeKraft Institute is an educational group delivering cutting edge information for higher life performance. Since 1989, LifeKraft has delivered seminars, coaching and curriculums to k12 schools, universities, corporations, and associations, and government institutions.
Emotional Growth and Motivational Communication
Since its inception, LifeKraft Institute, LLC has taught the bedrock skills of Emotional Intelligence and Motivational Communication, as well as other programs, such as leadership skills. LifeKraft Institute also teaches continuing legal education to attorneys.
Founder and Executive Director, Liah Kraft-Kristaine, J.D., has written several books and audio/video programs on the subject of Emotional Intelligence, starting with her fifth book, 30 Days to Happiness: Setting Yourself Up to Win in Life. That best-selling book brought her to the Oprah Winfrey Show where she appeared as a guest expert, and launched her international career as an in-demand educator on four continents where she has presented Emotional Intelligence training in nearly 500 cities.
BLUE RIBBON QUEST for Educators Program  
LifeKraft's innovative program for educators delivers a type of interval training as spaced repetition learning in five categories. Primary focus is on Emotional Intelligence and Motivational Communication, followed by Teachers as Managers, Inspiration Building, and Grammar Modeling.
Three times per week, program audios in 10-minute segments are delivered both individually and for school broadcast for better usage and retention of material. This interval training style demonstrates an educational model that is essential for learning material of this type. In addition, the program's student activities embed information into the daily student course curriculum, school schedule planning, and as a response to classroom events.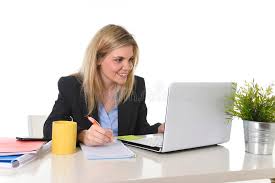 LifeKraft Institute also offers schools and teachers several seminars which support and enhance the core Emotional Intelligence training of the Daily Leverage audio training. These courses are available to teachers, staff and administrators of our partner school systems which support our daily training. These seminars are available both in self-paced online format, as well as live seminars at school-designated locations.
We Showcase SUCCESS STARS!
Teacher Success Library
LifeKraft Institute is building a library of stories and  interviews with TEACHERS who are Success Stars – defined as teachers who have helped a student to overcome an obstacle, to show recognizable new skills, to exhibit new awareness, or to take new responsibility for emotions or actions, or other tangible words or behaviors showing that emotional intelligence training is having an impact. 
These SUCCESS STORIES may be in written, audio, or video form.  Liah Kraft-Kristaine will showcase some of these stories, with the appropriate releases, so that other teachers may share in the delight of that success.