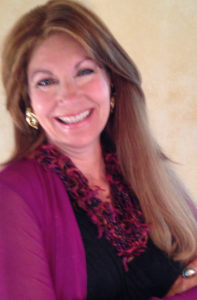 Liah Kraft-Kristaine, J.D. is the Executive Director of LifeKraft Institute, LLC and the developer of the Institute's innovative and visionary program,
BLUE RIBBON QUEST
for EDUCATORS.
Liah's decades of work in emotional intelligence, motivational communication, and leadership drew her to work with educators for the simple reason that she cares deeply about assisting teachers, staff and administrators to stay inspired, grow their understanding and competency, and become even better equipped to be instrumental in the blossoming of young lives.
Emotional Intelligence skills not only assist the students, but the teachers and staff as well, helping to reduce stress and to keep inspiration growing.  As a result, teachers experience less burn-out and dissatisfaction, educator turnover rate is reduced, and the school climate is improved.
Author, International Speaker, Educator
For over 25 years, Liah Kraft-Kristaine has spoken around the world, in over 450 cities on four continents.
In addition to teaching emotional intelligence skills, motivational communication skills, and leadership, Liah teaches the elements of high achievement, empowerment, and well-being to schools, associations and corporations.
She shares her knowledge through many formats:  riveting and entertaining live seminars, audio training, video training, group coaching, and one-on-one coaching.
Her clients include administrators, teachers, writers, business owners, executives, and professional speakers.
She also founded LifeKraft Centers in 2001, training individuals to become certified Life Coaches, and in 2010, she founded LifeStar Academy Foundation, Inc to bring training and inspiration in life skills and emotional intelligence to girls aging out of the foster care system who have no families. She also educates mentors, care staff, administrators, and social workers.
She has written over twenty books and has created numerous video and audio programs, including "The 30-Day Happiness Series", a group of books and media programs.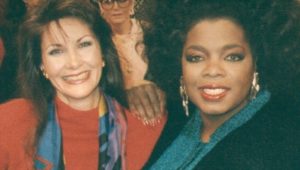 Her book, "30 Days to Happiness" took her to the Oprah Winfrey Show, and became a best-seller, along with two of her other books.
She has been interviewed on over 200 radio and television talk shows around the world.
Liah's multi-faceted background:
Educator since 1990
Attorney
CNN Broadcaster
PBS Television Host
University Instructor
Hollywood Head Scriptwriter, "Superior Court"
Radio Host
Business Owner
Founder & Director of non-profit Academy
Liah holds degrees in Philosophy, Humanities, and French, as well as a
Juris Doctorate from Emory University in Atlanta.
She has course credit toward a Ph.D. in Transpersonal Psychology.
Liah's Blue Ribbon Quest professional development training plus student course curriculum helps teachers, staff and administrators to improve the safety of schools, behavior, and test scores by training every individual who comes in contact with students to elicit the best from students and to recognize potential problems.